Leverage the power of the Blockchain to expand your financial services offering
GK8 enables institutions to securely benefit from the exploding demand for digital assets
Cryptography Key Management
All-in-One Custody Platform Built for Banks
End-to-End Solution
GK8 offers financial institutions an
end-to-end platform for managing blockchain-based
assets on their own, with no reliance on 3rd party
custody providers.
No Hardware Dependency
GK8's innovation and cyber protection are rooted within
the cryptographic layer itself: hardware deployment
is optional, used for added protection against physical and side-channel attacks.
100% Cyber Protection
We've developed the world's first true air-gapped Cold
Vault, capable of creating, signing and sending secure blockchain transactions with no direct internet
connectivity, eliminating all potential cyber attack vectors.
Patented MPC Wallet
Offering an unlimited number of automatic co-signers with thousands of transactions per second, making it the most secure high-performance MPC in the market,
eliminating the single point of failure that other solutions share.
Governance and Compliance Ready
Designed for global financial institutions, with rules and
policies customized per individual or group, based on
whitelists, caps and velocity.
Asset Agnostic
The GK8 solution is asset agnostic, supporting hundreds
of crypto currencies and tokens, as well as Staking and
DeFi protocols, on both private and public blockchain.
Hear what top-tier security experts say ABOUT our solution
Any connected device can potentially be hacked.
GK8 is the only true air-gapped vault that sends blockchain transactions while being 100% offline and eliminating critical attack vectors.
Who can benefit from our End-to-End Custody Solution?
Banks
Crypto Exchanges
CBDC projects
Family Offices
Hedge Funds
Banks
As a bank entering the digital asset space, your primary concern is risk mitigation. With GK8, you can start leveraging the power of digital assets while protecting them with a military-grade custody solution that keeps crypto out of hackers' reach.
The GK8 platform serves as a building block infrastructure that opens up an array of digital asset services, such as lending, trading, staking, and tokenization – on top of custody.
By offering self-custody, your bank retains full control of its digital assets, mitigating all hacking risks and eliminating reliance on 3rd party custody providers.
Crypto Exchanges
CBDC projects
Family Offices
Hedge Funds
Offering the highest available insurance coverage on digital assets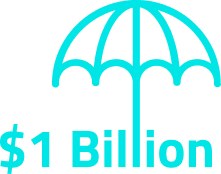 provided exclusively to GK8 customers by USI
GK8 customers manage $Billions of AUM in digital assets!
Some of our customers and partners Include:
See how Prosegur, a €360B custody bank, launched our solution to offer secure crypto custody
Here's what GK8 customers and industry
experts say ABOUT our solution:
Our platform meets a real and urgent market need. With this unique proposal, we offer a comprehensive and reliable custody solution with the level of protection demanded by companies and institutions. By integrating GK8 into our solution, Prosegur Crypto aims to lead this market as the safest and most reliable partner for institutional investors.
Our risk-based approach requires addressing threats on all levels, standard and APT. GK8 provides us with a solution for the entire spectrum of threats which also includes state-sponsored attacks like the recent attacks we've seen on the financial industries world wide.